The world was set ablaze by the murder of George Floyd on May 25, 2020. Social media was used by millions to protest police brutality and racism. Music executives Brianna Agyemang, Jamila Thomas and Atlantic Records launched the "Blackout Tuesday" movement on June 2. This global initiative was created to promote black voices and hold the multibillion-dollar music industry responsible for profiting from black artists' work. It was encouraged that social media users post a black square to their timelines using the hashtag #BlackoutTuesday. This has gotten over 23 million views to date.
Many brands chose to support the BLM movement and show solidarity. Others did not.
Then, something amazing happened. An Instagram account @silent_brands started calling attention to organizations that posted a blacksquare on their social media feeds but had not taken any actions to support it. They also called out brands who remained silent during this period. They were called disingenuous if they posted without any plan or donation to support them. They were also called out for silently condoning the racism if they didn't make any posts.
It has not been a tradition for brands to endorse social causes. It is becoming more mandatory. Why? It's because consumers demand it. Cone, a Porter Novelli company recently reported that 72% of Americans feel it very importantthat the company they purchase from reflects their values. 76% believe that supporting companies who address social and environmental issues makes them feel like they are doing their bit. 86% also believe they are more likely to buy from purpose-driven businesses.
Therefore, it is crucial that retailers and brands understand the lifestyles and mindsets of those driving this trend.
Generations are usually characterized by a series of years, and are often influenced by global events over the course of their lives. These global events can have a significant impact on a generation's outlook, attitudes and values. Gen Z, those born after 1996, accounted for 32% of the global population. They are often described as stressed and depressed. Over 91% of respondents have suffered at least one stress-related symptom. Only half of those surveyed feel that they are able to manage stress well.
The 2008/2009 recession, fight for gender equality, LGBTQ+ and climate issues, as well as a global pandemic, are just a few of the key issues that have impacted the lives of Gen Z. What makes this generation unique? They are also the most diverse generation ever recorded. Nearly half of them are ethnic or racial minorities. This could explain why 53% believe interracial marriages are good for society, compared to 33% and 17% respectively of Gen X. 47% of Gen Z also believe same-sex marriages are good for society, compared to 33% and 27% in Boomers.
They are also the most educated. 59% of American GenZ were enrolled in college in 2017, compared to 53% for millennials and 44% for Gen X.
In the past, children relied on the influence of their family, teachers, and communities to help them see the world. Today, the younger generation has access to hundreds of influences around the globe, all accessible 24/7 from their fingertips. This includes brands' significant influence and power.
While companies can choose to support one or more causes, it is crucial to avoid using or appearing to use every cause solely as a marketing tactic. 41% of consumers believe that companies are using one-off cause marketing campaigns to make them appear caring, while in reality they are just pushing products. Brands may find silence on social issues more effective than inserting their hand into every social movement just to show "wokeness".
Organizations can also look for one or a few issues that they can positively impact.Go All in. These purpose-driven brands are committed to a cause. They incite change and attract people who not only believe in their values but also spend their money.
COMMITMENT CHARGES
Patagonia, a company that values activism, created the 1% program in 2001. This meant that 1% of Patagonia's sales would go to charities that support the values of its founder, Yvonne Chouinard. Up to date, $89M has been donated for organizations that fight urbanization in Yosemite and GMO's among other environmental causes. These values are not only held by the company, but also encouraged by the company to live them. The company will even bail out employees if they are arrested for protesting or advocating climate change.
A group of employees suggested to the company that its Black Friday sales be donated to environmental groups. Rose Marcario, CEO of the company, responded to the risky pitch within 30 minutes. She gave his full approval via text message. Patagonia raised $10M and acquired 24,000 new customers.
Simply put, environmental activism is the heart of everything they do. From the people they hire to the products and platforms they create, to the customers they recruit, to the people they employ. According to a 2017 survey, 69% of Patagonia customers care about the origins of their products and 67% consider environmental protection critical.
Patagonia's online activism has been key to their success. The company's current value is $1B. They also play an important role in encouraging other companies to make positive changes. Even in the midst of the BLM movement this past June, they found a common cause that aligned with their focus – decrying systemic racism globally as being inherently linked to the climate crisis. Not only did it make sense for Patagonia, it was genuine, authentic and felt like a natural congruency for the organization.
Nike has a long history of activism. They have set the standard for other brands in their commitments to social issues. Most recently, they supported Colin Kaepernick, ex-NFL player, and the "take a knee" movement to silently protest police brutality towards African Americans. Nike soon released an ad featuring Kaepernick, with the slogan "Believe In Something." Even if that means giving up everything. Although Nike's share price initially fell, they saw a $6B increase in brand value and 31% sales growth. Not to mention the $163M earned media generated by the campaign.
img alt="With the New Kaepernick Ad What Does Nike Believe in?" src="https://blogs-images.forbes.com/willburns/files/2018/09/Kaep.png"/>
They donated $40M to black community groups and created a video in solidarity to show their support for the BLM movement. Their ongoing commitment to the issue backed every decision they made in support the movement.
WHEN BRANDS GO DOWN
Many brands are racing to announce their position, and some have been criticized for using politically safe and ineffective rhetoric. Rhetoric is a gesture that does not lead to any action.
However, not all corporate activism efforts are successful.
Reformation was established in 2009 and gained popularity quickly due to its commitment to sustainable fashion. Permira Advisers acquired them in 2019 for $150M. Reformation's success can be largely attributed the desire of their customers to buy fast-fashion-esque clothes that they feel good about.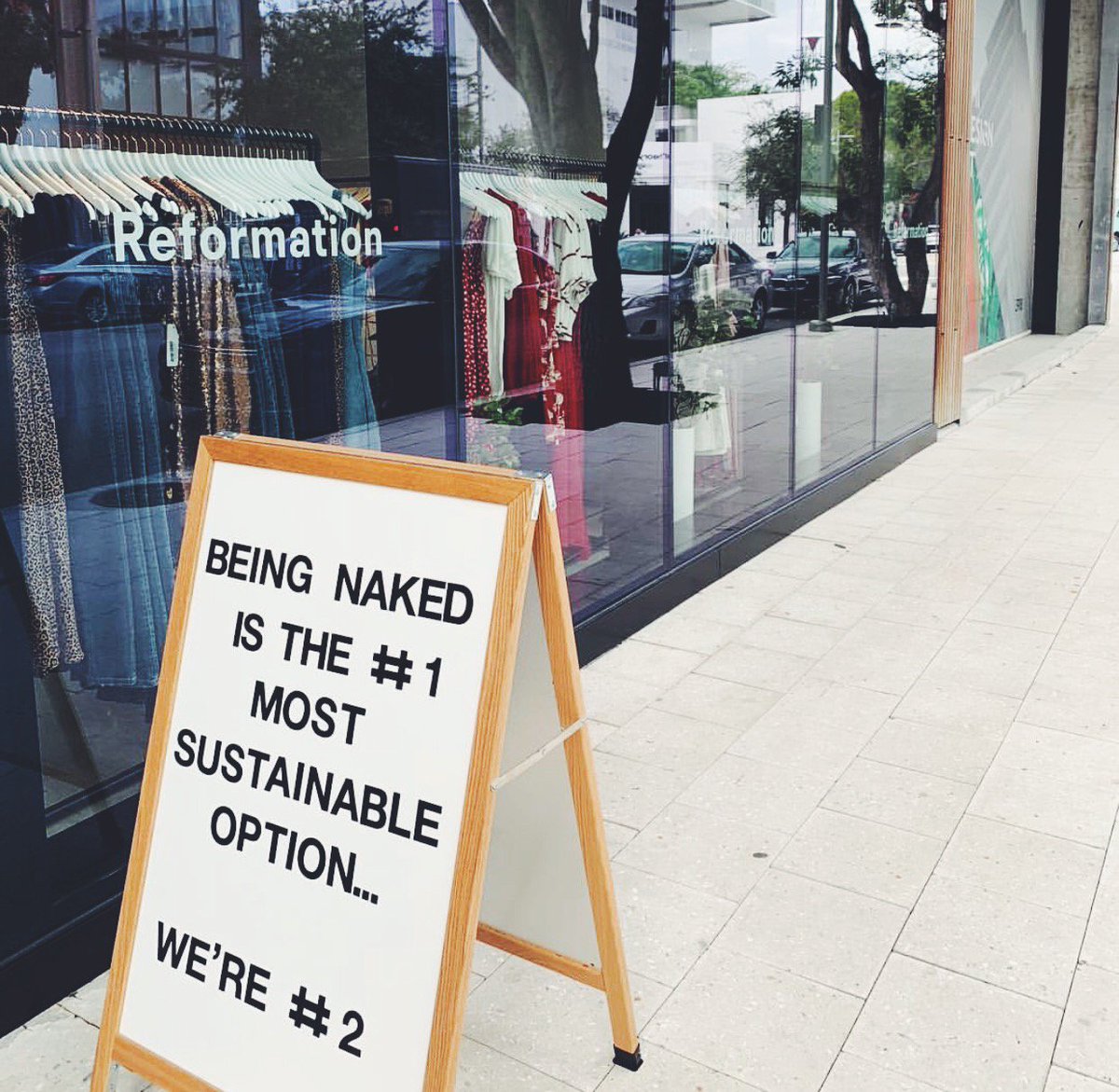 The company posted a message on May 31, 2020, in which they expressed solidarity with the BLM movement and included a list of charities that customers were encouraged to support. It seemed positive on the surface. Elle Santiago, a former employee of Reformation, posted her experiences working there on June 4, 2020. Santiago's post received over 60,000 likes, thousands of comments and other stories about the same behavior shared by others. Many started to turn on Reformation and demanded that the company declare the donation's value as well as the diversity practices it was implementing within the company.
Customers also called Nordstrom, a Nordstrom retailer of Reformation products to remove the brand from their shelves. Nordstrom responded that they take the allegations seriously and will be investigating. Since then, there has been no information. Yael Aflalo was resigned as CEO and Founder at Reformation within two weeks of her admission of wrongdoing. Since then, the company has remained largely silent. Although the impact on the company's long-term future is not clear, it is evident that they were exposed and may never recover their reputation.
WHAT CAN YOU DO FOR WHILE NO ONE'S LOOKING?
Gen Z is aware of all the problems we face and has an international perspective. Gen Z also has the tools and knowledge to hold people and organizations responsible. Brands jumped on the bandwagon in every case of activism and advocacy that went wrong without considering whether they were even exemplars of the causes they were supporting. Many, even the most well-intentioned, end up being exposed as opportunists.
Brands can now show support for these important causes in a way that is easier than ever before. It is not easy to stand up for your values. Be authentic, not just open to new opportunities. Do not wait for something to become trendy before you take a stand. My advice: Find the spark that ignites your company. Find out what you can do to make the world a better place. Once you have it figured out, start to do it.